LNDCAC Home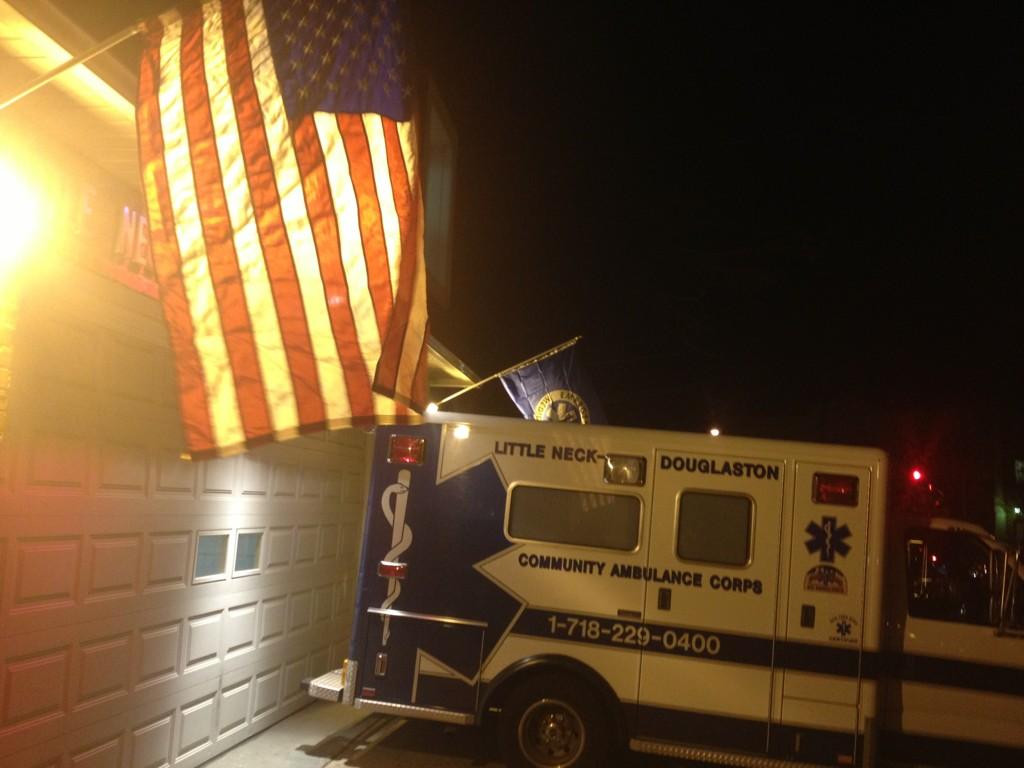 WELCOME TO THE LITTLE NECK - DOUGLASTON COMMUNITY AMBULANCE CORPS

EMERGENCY #
(718) 229-0400



Welcome to the official website of the Little Neck - Douglaston Community Ambulance Corps!! We have been serving the communities of Little Neck and Douglaston since 1958!!
All of our members are volunteers, serving our neighbors, without pay. We respond to emergency calls, routinely saving lives and reducing suffering with our two, state-of-the-art, NY State Certified ambulances. We also provide non-emergency medical transportation. We will provide an EMT and ambulance coverage for your event in our area, if needed. We will also come to your organization to give equipment demonstrations. And, please feel free to stop by our headquarters for blood pressure checks.

WE ARE YOUR NEIGHBORS...accountants, teachers, nurses, healthcare professionals, technology professionals, mothers and fathers.
We are also highly trained certified Emergency Medical Technicians who regularly continue our education by taking courses to stay current on improvements in CPR techniques and first-aid equipment.

If you are a new visitor, please read the "About LNDCAC" section to learn more about our history. Also, make sure to check out the "Ambulances" section to learn about our vehicles. And read the "Donate" section to learn how YOU can help US so we can continue helping YOU!

Thank you for visiting our site and PLEASE CALL US IF YOU NEED OUR EXCELLENT SERVICES.

Sincerley,
Louis Calderon, RN, EMT
President LNDCAC
president@lndamb.org


Headquarters Address Office Phone
42-18 Marathon Parkway (718) 423-2333
Little Neck, NY 11363



---
---
---
When you see a GREEN LIGHT- please PULL OVER!! It will only take a few seconds - but in an emergency seconds count!
A car with a flashing GREEN LIGHT is a volunteer emergency medical services person responding to an emergency.
GREEN LIGHTS DO NOT give volunteers any special privileges. They are courtesy lights only. The GREEN LIGHTS is to alert other drivers that we are on our way to an emergency. It's up to other drivers to pull over and let us go by!
Please let us pass. It could give us the extra time to save a life. In a few minutes, these same people will be responding with a red light and siren.

Please keep in mind that although the green light does not require you to pull to the side of the road, the ambulance corps member could be responding to a life and death emergency involving one of your loved ones.
Please practice GREEN LIGHT courtesy and HELP US HELP YOU!!


---
---

click on photo to view VIDEO of 2011 event

Our 2012
EMS CELEBRATION DAY
took place on
SUNDAY, MAY 20th, 2012


...AND IT WAS GREAT!!!

OUR 2013 EMS DAY is being planned...


---
Little Neck - Douglaston Community Ambulance Corps
In the Papers!!!

Check out recent articles written about us!!
Click on logos to read articles


---


Important news:

Little Neck - Douglaston Community Ambulance Corps is NOW using RANK INSIGNIA to better identify LNDCAC Officers!!

---
To Donate and help support us, click on below logo

Your support will HELP US SAVE LIVES!!
Thank you!!
---
---